1742 Wooden Harpsichord, Paris, France. #Georgian #Music
1742 Wooden Harpsichord, Paris, France. Made By Louis Bellot (Paris, active 1717–1759). Dimensions:L. 238.7 cm. W. 90.1 cm. D. 26.5 cm. Metropolitan Museum, NYC, U.S.A. Credit: The Crosby Brown Collection of Musical Instruments, 1889. Accession Number:89.4.1218
Two sets of unison strings and one set of octave strings. One of unisons is played from upper keyboard and second and octave are played from the lower keyboard. Pushing the upper keyboard inward couples keyboards so all three strings may be played from the lower keyboard. Strings can be played from three rows of jacks and there is a register that mutes the lower keyboard unison strings via small pads of buff leather.
Case is of poplar or lime, exterior decoration of speckle gold in varnish and painted floral designs. Double manual, ebony naturals with pearwood arcades, black-stained alizier covered with bone plates. Lower manual guided by metal pins in rack, upper manual by pins in mortises in rear of levers; stop levers behind nameboard; carved and gilded stand with seven cabriole legs; soundboard decorated with cast metal rose, paintings of flowers, insects, and a bird.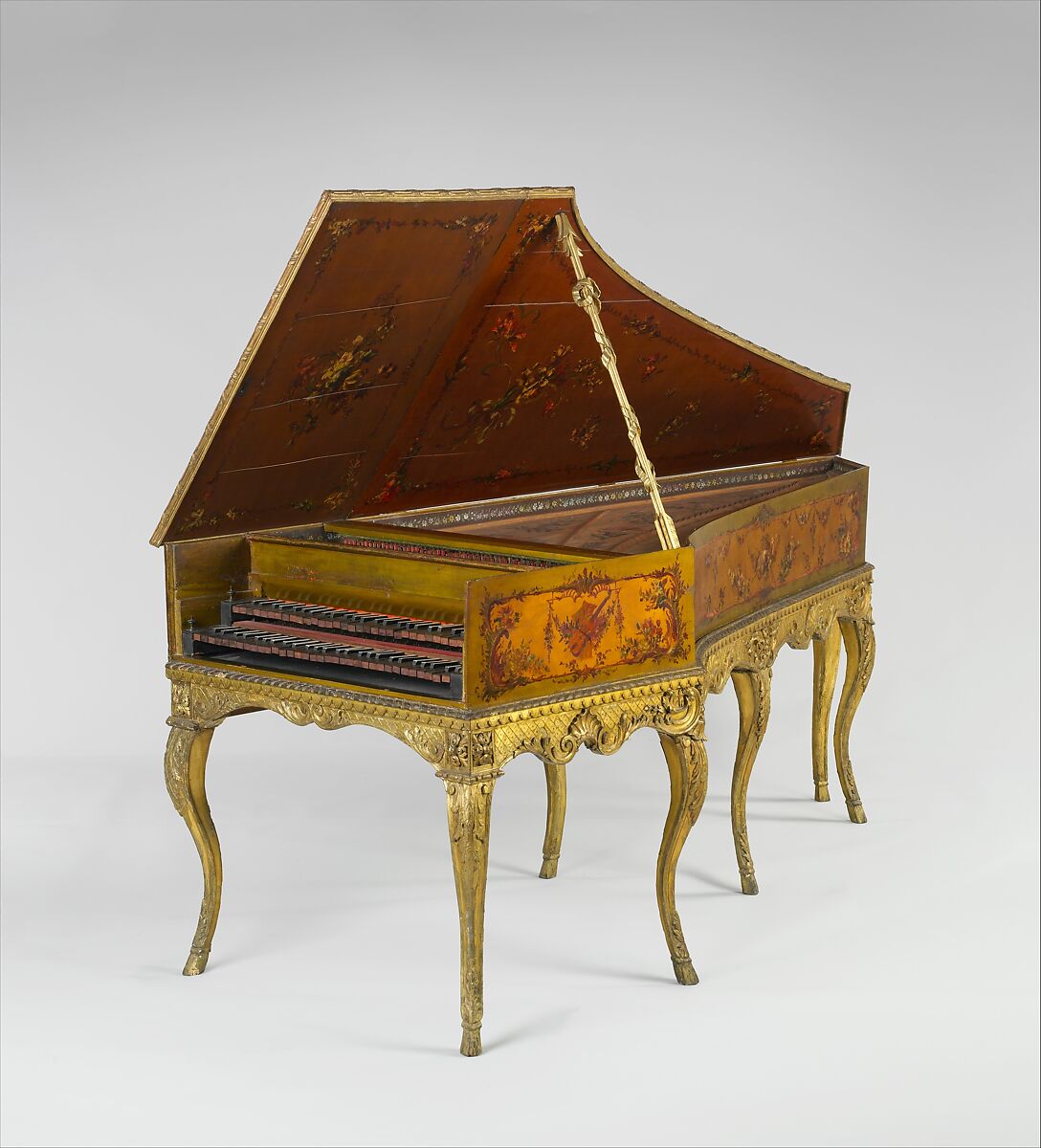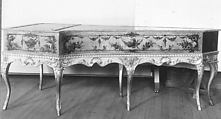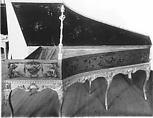 1742 Wooden Harpsichord, Paris, France. #Georgian #Music
Click To Tweet
Want to know about #Music around world in #Georgian #Regency #Victorian eras?
Try Music History Notes Books 6, 7, 8 By @suzilove